ABB 3BHE025541R0101 Control
ABB 3BHE025541R0101 Control

★Brand new original ★One year warranty ★A large number of stocks ★Integrity supply ★ Advantage price
Contact: Jessica | Email: sales3@amikon.cn
Skype: jessica01235483 | Phone: 86-18030235311
​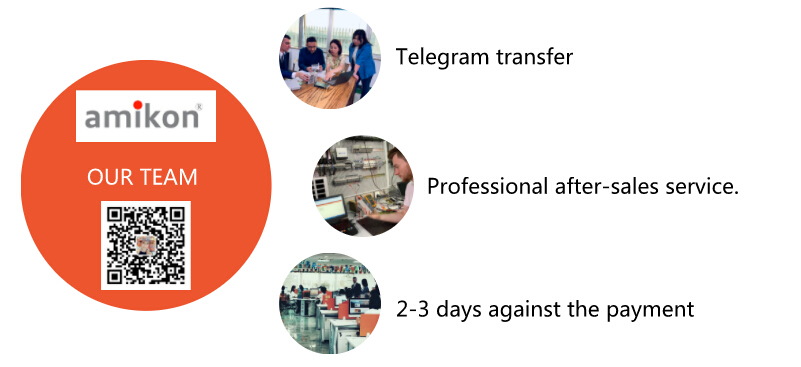 ​
Why Choice Amikon
· Extensive&Real inventory
· Save up 20%-60% off
· Fully tested and Guaranteed
· Flexible payment&Shipment
· Unparalleled Experience&Service
Product Packing
· Original package or international import package.
Shipping and delivery
· Items will be shipped within 2 business days from payment /confirm/iation
via UPS DHL FEDEX TNT or EMS etc
· We always can prompt delivery and look forward to your business
Payment Terms
· Buyer Pays the shipping Charge and handling worldwide.
· We accept TT,West union.
​
https://www.moore-plc-center.com/
​
FAQ
Q: Do you have a warranty?
A: Yes, We have 12 months warranty.
Q: Is it 100% brand new?
A: Yes. New and original.
Q: What is the type of payment? Paypal?
A: 100% T/T Payment in Advance
Q: Which country or area can be shipped?
A: Worldwide.
​
| | | | |
| --- | --- | --- | --- |
| GE | IC698CPE040 | Bently Nevada | 330106-05-30-05-02-05 |
| GE | IC698CRE020 | Bently Nevada | 3500/15E |
| GE | IC698CRE030 | Bently Nevada | 3500/23E |
| GE | IC698CRE040 | Bently Nevada | 3500/42E |
| GE | IC698ETM001 | Bently Nevada | 3500/50E |
| GE | IC698PSA100 | Bently Nevada | 3500/15 127610-01M |
| GE | IC698PSA350 | Bently Nevada | 3500/25 125792-01C |
| GE | IC698PSD300 | Bently Nevada | 3500/22M 138607-01A |
| GE | IC693TCM302 | Bently Nevada | 3500/33 149986-01D |
| GE | IC695PNS001 | Bently Nevada | 3500/45 176449-04U |
| GE | IS220PSCAH1B | Bently Nevada | 3500/62 163179-03D |
| GE | IS220PDOAH1B | Bently Nevada | 125720-01 |
| GE | IS220PDOAH1BC | Bently Nevada | 129478-01 |
| GE | IS220PAICH1B | Bently Nevada | 133819-02 |
| GE | IS220PHRAH1B | Bently Nevada | 133442-01 |
| GE | IS220PTCCH1B | Bently Nevada | 135137-01 |
| GE | IC697PWR711 | Bently Nevada | 146031-01 |
| GE | IC697CPM915 | Bently Nevada | 149992-01 |
| GE | IC697CMM741 | Bently Nevada | 3536/190501 |
| GE | IC697BEM713 | Bently Nevada | 330180-92-05 |
​
​Email: sales3@amikon.cn​